Living Development Concepts Partners with CG Edwards, LLC to Advance Future Affordable Housing Projects in Nashville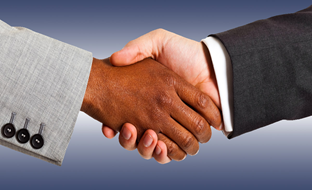 Non-Profit Developer, Living Development Concepts (LDC), is partnering with a local Commercial Real Estate Firm for its next development project. The Nashville-based organization is seeking to acquire land where multiple buildings will add to the city's inventory of affordable housing units. The project name is slated for a later date. CG Edwards will undertake the project in our joint venture.
Becoming more involved in multi-million low-to-moderate income housing developments and other commercial endeavors, LDC is advancing its status as a serious player in commercial real estate. Our organization is visible in building affordable housing complexes, filling the void, when governments drastically scaled back public housing projects. We've had success by using a combination of public funds, grants, tax credit and traditional financing to complete these projects for communities in desperate need.
LDC is currently looking to purchase a warehouse, troubled housing developments (old apartments), etc., using federal housing grants in order to revive the deteriorating housing stock in neighborhoods. We will use CG Edwards' expertise in locating such properties to ensure continuous advancement for our mission. The input from local neighbors, regarding a suitable project for the community, is to be deliberated before purchasing the property or parcel.
Surplus property and/or undervalued housing complexes will not go unnoticed due to this partnership. CG will provide a thorough analysis of the market, while disclosing all available options from a consultant whose community values align with that of LDC.
"We have a long-standing relationship with Living Development Concepts and look forward to future projects," said Cleveland Gibbs, CG Edward principal broker.
LDC News Archives