ABCs of Homeownership Program – Education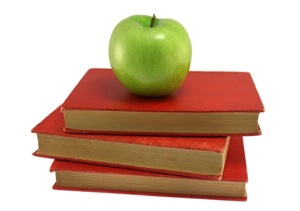 Living Development Concepts, Inc. (LDC) develops housing solutions for qualified first-time buyers earning low-to-moderate incomes. This usually leads to questions about "What does it all mean?". We realize that not everyone is familiar with the process and trying to buy a home can sometimes seem complex. So, LDC provides free workshops and one-on-one sessions to help you understand what is required and to navigate through the home buying process. We believe an educated buyer will typically get a better deal. You can attend one of our workshops even if you are not a first-time homebuyer. Our workshops are held periodically throughout the year, whenever we have a group ready to learn. Workshops are attended by buyers that prefer a classroom setting or that like to be in group situations. Workshops are hosted and taught by an LDC staff member, and generally includes lenders or real estate agents. One-on-one sessions can be scheduled anytime by those in attendance and are facilitated by an LDC staff member. Usually, one-on-one sessions are preferred by homebuyers whose schedule prevents them from attending one of the workshops, or who simply prefers not to be part of a crowd. You may also bring whomever you like with you: husbands, wives, friends, etc. Sessions and Workshops are free and include materials. They are not "pass/fail". To schedule a one-on-one session or to sign up for the next workshop: Call (615-750-5463), Sign Up for Our Newsletter, or Contact Us.
New or Renovated Homes for Sale or Rent

Hard working families and individual seeking quality affordable housing may benefit from our Homeownership Program. We make every attempt to provide housing solutions at whatever level an individual or family may qualify. However, at this time, LDC does not provide mortgage financing or service loans. Our programs have guidelines with which buyers must comply when down payment, closing costs assistance, or grants are provided. Our guidelines are simple (e.g. the home you purchase must be your principle residence, you must qualify for a mortgage, you must take a HUD approved education class, and etc). Simply submit application or attend one of our education sessions to determine if you qualify.
Affordable Housing Program
Living Development Concepts's mission is to promote homeownership through education and development. We facilitate a contractor to build or renovate your home. We also sale and rent affordable housing for veterans, seniors, families and individuals that are at or below eighty percent of the area medium income.
What do we do?
Our purpose is to address Middle Tennessee's affordable housing shortage. In the wake of what we believe is the worst housing downturn in America's history and increasing unemployment, LDC affirms that an increased effort to reduce the cost of quality housing for low and moderate-income individuals and families grows in importance. Of the issues affecting Middle Tennessee's housing market; LDC considers affordability to have the most potential to impact low to moderate-income households. Affordability refers to the supply and availability of housing that is both within the financial reach of low to moderate income households and that matches their aspirations. For-profit builders and developers faced with high land costs and raising construction prices are not considering the low to moderate income market to be attractive or profitable. However, LDC believes that creative thinking, public support, and the use of a number of public tools, can structure fiscally sound developments that meet our community's unique needs.
We help you access contractors that will build or rehab your affordable home. We also educate individuals, families, businesses, builders and community provider groups about the guidelines we must adhere to. We must educate our community to the benefits of assistive technology and provide resources to increase the probability of our program participants becoming homeowners. We apply this initiative to all phases of housing such as: new construction, modification, acquisition/rehabilitation, rental and multifamily housing.
Rental Application
Please click on one of the links below to download the Rental Application in your preferred format:
Staff Volunteer Programs
Volunteers are the lifeline of our organization giving hundreds of hours each year so we may continue our mission and create better tomorrows for our families.  Our programming relies heavily upon our volunteers and could not succeed without them. Our volunteers are our greatest resource in offering our clients the opportunity to collaborate with professionals in their industry for information, advice and guidance.  We train you and give you all the tools you need to successfully serve our community through our volunteer program.
We adhere to seven practices in order to create an effective Staff Volunteer Program (SVP):
The Plan –Must have specific social relations, staff and business goals with clear strategies, focused efforts and tactics to achieve them.
Measurement – Ascertain the degree to which we are accomplishing our plan, including the processes that are performed effectively and the level to which the SVP achieves outputs, accomplishments, and business and social impact.
Design –Must integrate into the nonprofit by leveraging Staffs' skills and organization assets (such as in-kind donations, real estate and other physical assets), aligning with core competencies and enhancing organization operations.
Leadership – Must benefit from vocal and continual support from the nonprofit leadership that specifically promotes and further the SVP's mission, goals, and plan.
Partnerships – Must understand the importance of strategic partnerships and collaboration with government, private, and nonprofits partners.
Staff Engagement – Must generate broad-based staff enthusiasm, support and stewardship for the SVP and enrich the staff work-related experience as demonstrated by increase morale, productivity, retention, workplace skill and/or other indicators or engaged profession.
Success and Growth – Must recognize, communicate and celebrate success internally and externally while continuously learning from peers, volunteers and partners and reflecting on potential program improvement.
We at Living Development Concepts, Inc. recognize the value that providing service opportunities to staff brings the organization, the staff themselves and, of course, communities across the state. Volunteering opportunities are available with our following partners: Sportservice (Bridgestone), Legends (Nissan), Spectra (Vanderbilt), Sodexo (MTSU) and D & D Events, Inc. (Municipal Auditorium).
Ms. Tammy Wilson is a member of the LDC's team as the Volunteer Coordinator. Her work ethics can be described as reliable, honest and consistent. Her experience and vision is a great asset to our organization. All of the pertinent information regarding volunteering with our organization can be obtained through her.