As a Nonprofit Housing Development Organization, funding is provided to Living Development Concepts, Inc. to construct affordable housing for low and medium income families. Our relationship with homebuyer assistance programs complements our ongoing plan by providing support through homebuyer counseling and related economic instruction to individuals and families with low and moderate incomes.
Down Payment Resources create opportunity for homebuyers, realtors, and lenders by uncovering programs that get people into houses. One of the greatest obstacles in the homeownership process is saving the money to cover the down payment and closing costs. Tennessee Housing Development Agency's Great Choice Loan Program provides qualified Tennesseans up to 4% down payment assistance to be used with FHA, VA, USDA-Rural Development, and uninsured conventional loans. This keeps homebuyers from having to drain all their savings or dip into their retirement for their down payment.
It is our belief that home ownership is the foundation of economic empowerment in America, the realization of the American Dream.The most rewarding and fulfilling feeling is to be instrumental in assisting a family with the purchase of a home built by our organization. This makes these homebuyer assistance programs so vital to our applicants.
See Down Payment and Closing Cost Assistance Links Below

USDA 100% Financing Program Zero down payment with 640 minimum credit score, click picture to visit site.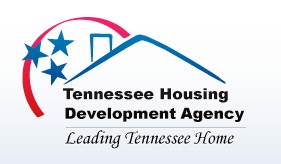 THDA first-time homebuyer programs, click picture to visit site.
Return to the Resources Page