Our Vision
"To Bridge People to Neighborhoods".
Our Mission
Our mission is to provide reliable housing services in the development of safe, decent and affordable housing for low and very low income individuals. To provide quality referral services and function as a liaison with housing counseling partners to our clients. Our purpose is to operate as an advocate for housing acquisition opportunities within this community through awareness of resources.
As a result, Living Development Concepts is the springboard to realizing this vision. We look forward to serving you in the community.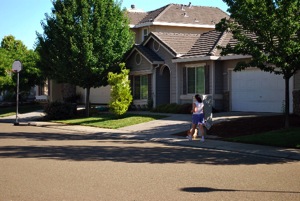 MEET OUR STAFF AND BOARD OF DIRECTORS
Staff
Henry Miller, CEO + Executive Director
C. Richard Smith, Development
Anthony Eubanks, Project Administrator
Duanna Murphy-Miller, Executive Assistant
Tammy Wilson, Volunteer Coordinator
Board of Directors
Nathaniel T. Jordan, Jr. (Chairman)
Jordan Builders & Associates
Rashena D. Wright (Vice-Chairman)
State of TN-Dept. of Safety & Homeland Security

DeAnna Bean (Neighborhood Rep.)
Driver, Grayline of Tennessee
Lori Newberry (Secretary)
Auditor, TN Treasury Department
Marvelyn P. Kinzer (Treasurer)
Proposal Specialist, Education Networks of America
We thank our Partnerships/Affiliates

Eubanks & Sons Construction Co.
Malone Residential Care Home
Cornerstone Realty – Team Henry Miller
Bordeaux Realty Plus
The Crutcher Group, Inc.
Dismas House
Residential Resources, Inc.
We look forward to developing additional partnerships with businesses, churches, other non-profit organizations and individuals in order to achieve our mutual goals. If you are interested in Partnering With Us, please CLICK HERE.
Henry Miller, CEO + Executive Director
3250 Dickerson Road, Ste 212
Nashville, TN 37207
(615) 750-5463 Office/Fax
info@ldc-nashville.com